Beer Filling Machine
The beer industry has experienced a rapid growth in recent times. Consequently, the development is a result of the high demand for beer. However, beer processing goes through different stages, including beer filling. And, you use a beer filling machine to feed the drink into specific bottles and cans.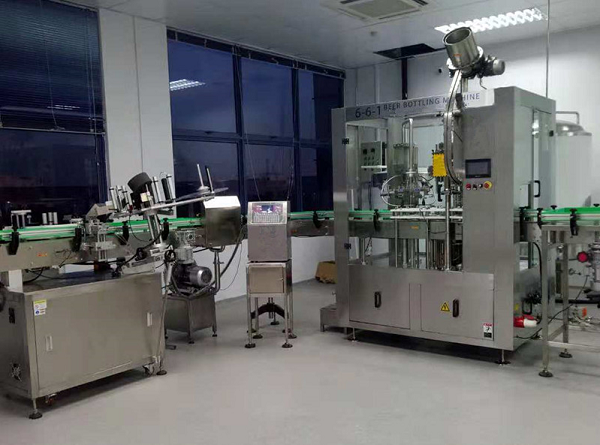 What is The Market Demand for Beer and Taste Changes in Recent Years?
Beer refers to an alcoholic beverage made from fermented yeast, flavored malt with hops. In addition, it requires different processes before packaging. For example, we have beer bottles auto-filling machines used to feed the beer into specific vessels.
In terms of volume, beer is a consistently consumed alcoholic drink worldwide. Moreover, we have different categories of beer; standard and premium.
When looking for a beer bottle filling machine, you should understand the market demand. Consequently, there has been a consistent increase in low alcohol in volume beverages. Moreover, the sales of non-alcoholic and low-alcohol beers have had steady growth.
Health-conscious consumers have also had a strong interest in consuming beer. Moreover, we have a range of favorite beers on the market with enhanced taste. We also have different components that aid the whole process, like the glass beer filling machine.
Therefore, different beer brands and the change in tests have contributed to a higher demand for beer. As a result, there has also been an increase in demand for beer can filling machines.
Low-alcohol beers tend to be pretty cheaper than high-alcoholic beers, those in the category of 2.8% ABV and lower. Therefore, it essentially acts as another propelling factor to the increased demand for beer in the market. In essence, a reduction in price drives the need to acquire low-alcohol beers like craft beer and the rest.
The scenario of low-alcoholic beers and the availability of filling machines for beer look prominent in most European nations. For example, brewers in countries like Sweden seek to transform the market for craft beer.
We have rapid growth of breweries in most countries worldwide. It has consequently led to the ballooning of the beer market. In addition, most of the brewers in other nations have introduced unique beers with excellent taste. Thus, consumers have had the urge to test new flavors.
Flavors differentiate beers from others. And brewers with beer bottle filling machine automatic manufacture beers with unique flavors to target millennials.
What Is The Production Process of Beer?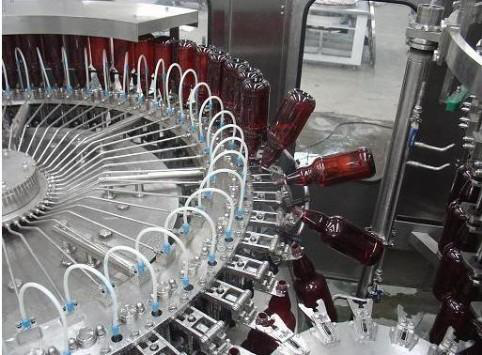 Before using the beer bottle filling and capping machine, we need to process the beer. The process of brewing beer may include:
Malting
Brewers modify the barley into green malt, which you can then preserve through drying. In essence, you need to steep and aerate your barley so that it can germinate. Then you can dry and cure the malt.
For the yeast to ferment the product, the enzymes convert barley food reserve and starch into plain sugars.
Steeping
In steeping, you immerse the barley in water between 12 and 15 oC for about 40 to 50 hours. Next, you can drain and give the barley air rests or forcibly aerate the steep. Consequently, the volume increases to around 25% when the grain quaffs water. In addition, the moisture content grows to about 45%.
Germination
The process comes after steeping. And, for germination to take place, you need water and oxygen. So, in practice, the barleycorn root embryo secretes the gibberellic acid hormone. Eventually, it launches the fusion of amylase, which turns the corn starch molecules into sugars as food for the source.
After germination, it follows kilning method where we dry the green malt to eliminate moisture. Moreover, the malt receives its color and flavor. After kilning, we mix the malt with water to extract aqueous wort.
For efficient water removal, brewers mill the malt before mixing the milled mash with water and boil. Then it follows the removal of sediments and hops, cooling, and aeration. Moreover, the product fermentation, separating the yeast from immature beers, aging, and then maturing.
Finally, the process ends by packaging. And you can use a semi-automatic beer bottle feeling machine at this stage.
What is the Line of Beer Production and Packaging?
The way consumers drink beer has changed over the ages. Nonetheless, the primary delivery systems have remained the same. In principle, when you purchase your favorite beer, you can find it bottled in typical 12 ounces. A beer filling machine small can help in bottling the beer.
However, we have specialty beers that brewers package in significant bottles. Moreover, they can find the correct filling sealing machine to feed beer in vessels.
Beers can also come in cans, and you can also order them in the draft. The draft refers to drawing your beer from the tap line. So, in essence, you need a beer can filling line machine to feed beer into specific cans.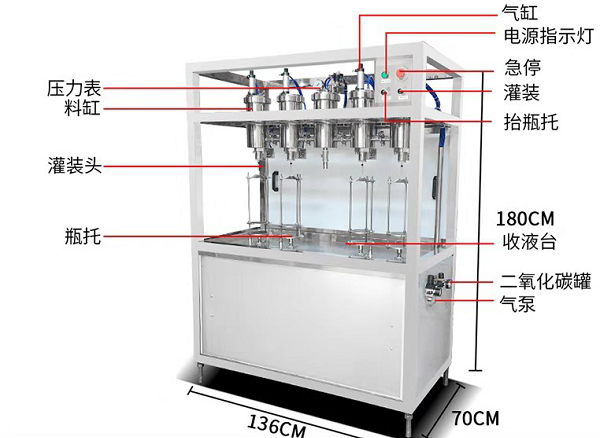 Canned, bottled, and draft beer tastes delicious to a certain extent. However, you can experience slight essential differences. In particular, cans, bottles, and drafts can change the nature of the beer. It implies certain beers can perform better in a specific vessel than another.
Bottles come as the traditional vessels you could find your favorite beer. And, brewers use glass bottle beer filling machines to fill the bottles with beer. In addition, green and brown bottles have emerged as the most famous vessels you can find your favorite beer.
Green glass vessels have proved ideal for lagers and make the beer prone to skunking. On the contrary, amber glass bottles have proven reliable and safe. Moreover, they appear suitable for heavier and fermentation-oriented beers.
In packaging beer with beer can filling and sealing machines, glass bottles remain common vessels. Moreover, beer bottling involves depalletizing, washing, filling and capping, pasteurizing, labeling, and box packaging.
With cans beer filling machine, you can also feed beer into specific cans. In truth, canning beer appears a pretty innovative, attractive, and easy-to-use alternative. Nonetheless, it would help to wash the aluminum cans first using pure water. Then brewers inject carbon dioxide into the cans before pouring the beer with automatic beer cans filling machine. Then the beer goes for seaming and packaging into a pack of six.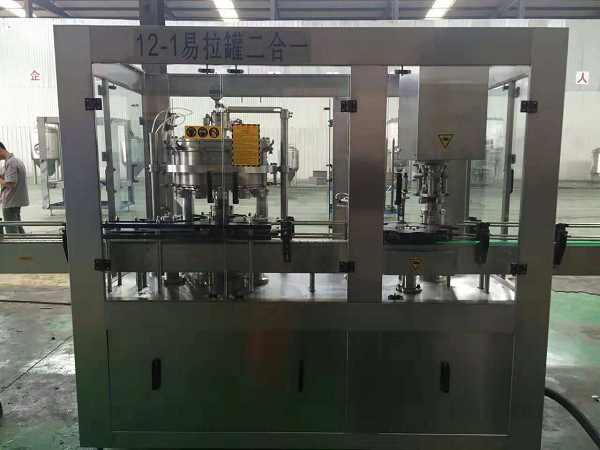 Also, you can keg the beer in what we call crafting, familiar with the B2C market. It would help if you had a craft beer filling machine to do the job in practice. In preparing, we incur sanitizing, filling, and capping a single keg and not dozens.
Can Oxygen Affect a Beer Shelf-Life and Can Filling Machine Expel Oxygen?
Oxygen doesn't affect the shelf-life of a beer before fermentation and feeding in vessels with your filling machine beer. Instead, the beer needs oxygen to provide healthy growth of the yeast during the fermentation process. Consequently, most brewers aerate the beer before pitching the yeast. And eventually, they feed it in vessels with a plastic bottle beer filling machine.
You can hardly over-oxygenate the wort before fermentation unless you include pure oxygen. In truth, the yeast scrubs all the oxygen from your beer for growth and expansion.
However, after the yeast ferment, the beer doesn't need oxygen. So, in principle, oxygen can affect the shelf life of the beer.
A beer glass bottle filling machine can discharge oxygen first.
What Are The Effects of Fermentation Time and Temperature on Beer?
Time and temperature can significantly affect the rate of fermentation of the beer. In principle, yeast requires enough warmth for healthy existence. However, it would help if you did not expose it to excess heat as it might slow down the reaction of the yeast. Nonetheless, when the temperature increases, the fermentation rate also accelerates.
In addition, if the beer spends more time fermenting on its skin, it extracts several features. In other words, the beer can achieve more concentration and a dark color based on the time it ferments. Then you can use the 6-6-1 beer filling machine for the packaging process.
Contact Us
Caizhi Mingzuo Building, No.3 Dongfeng Road, Zhengzhou China
TEL: +86-371-86231703
Fax:86-371-86235218
E-mail : [email protected]
Follow us
Select the products which you are intrested,and then submit your info below torecerve our next update.
which one are you most interested in?