Yogurt making line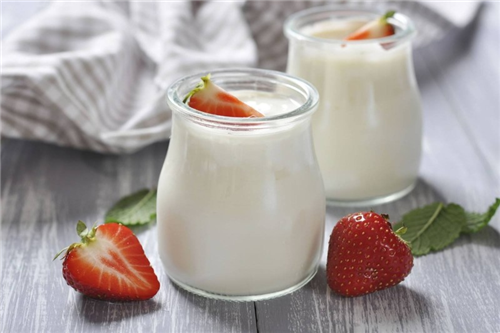 Yogurt is a kind of dairy products, which is made from animal milk (fresh milk) fermented by lactic acid bacteria. Yogurt products on the market are mainly coagulated, stirred and fruity with fruit juice, jam and other auxiliary materials, which not only retains all the advantages of milk, but also is rich in more nutrients after processing, and becomes a more suitable nutritional and health care product for drinking.
Part I: The History of Yogurt
Yogurt has been used as food for at least 4500 years. As early as more than 3000 BC, the ancient nomads living in the Anatolian plateau (now also known as the Turkish plateau) had already made and drunk yogurt. The original yogurt may have originated from chance. Because the bacteria contaminated the goat's milk, the goat's milk often deteriorated when stored. But once lactic acid bacteria in the air accidentally entered goat milk, which changed and became more delicious. This is the earliest yogurt. The herdsman found that this kind of yogurt was very delicious. In order to continue to get yogurt, he inoculated it into the boiled and cooled fresh goat milk. After a period of culture and fermentation, he obtained new yogurt. More than 2000 BC, the ancient Thracians who lived in northeastern Greece and Bulgaria also mastered the production technology of yogurt. Later, yogurt technology was introduced to other parts of Europe by the ancient Greeks. Until the 20th century, yogurt gradually became a food material in South Asia, Central Asia, West Asia, Southeast Europe and central Europe. In today's society, yogurt production machines are becoming more and more advanced. People use modern advanced science and technology through yogurt production lines, using homogenizing tanks, sterilization tanks, fermentation tanks, etc., to produce a variety of yogurt.
Part II: Classification of Yogurt
In modern society, with the improvement of production technology, the types of yogurt are various, mainly divided into the following four kinds.
Sour milk
It is a product made from raw cow (sheep) milk or milk powder by sterilization, inoculation with Streptococcus thermophilus and fermentation with Lactobacillus bulgaricus (Lactobacillus delbrueckii subspecies bulgaricus).
Fermented milk
Products with reduced pH value made from raw cow (sheep) milk or milk powder after sterilization and fermentation are not limited to bacteria.
Flavored Yogurt
In addition to milk / milk powder, yogurt also adds other ingredients, such as food additives, fruits and vegetables, or cereals. As long as the milk / milk powder content exceeds 80% and the protein content ≥ 2.3%.
Flavored Fermented Milk
In addition to milk / milk powder, other ingredients are added after inoculation and fermentation, and there is no limit on bacteria.
Part III: The Function of Yogurt
As one of the popular drinks, yogurt has great effect on human body. What is the impact of yogurt on our human body?
Easier Digestion and Absorption
Yogurt can decompose lactose and protein in milk, making it easier for human body to digest and absorb. For some people who are lactose intolerant, yogurt is the best choice.
Promote and Strengthen Digestion
Yogurt has the effects of promoting gastric juice secretion, improving appetite, promoting and strengthening digestion.
Have an Anti-Cancer Effect
Lactic acid bacteria can reduce the production of some carcinogens, so it has anti-cancer effect. Yogurt inhibits the reproduction of spoilage bacteria in the intestine and weakens the toxins produced by spoilage bacteria in the intestine.
Lower Cholesterol
Yogurt has the effect of reducing cholesterol, especially suitable for people with high blood lipids. Yogurt contains a lot of lactic acid bacteria. Drinking an appropriate amount every day can maintain the balance of intestinal flora and regulate the intestinal beneficial flora to a normal level.
Provide Vitamins Needed by Human Body
Yogurt is fermented from pure fresh milk. In addition to retaining all the nutritional components of fresh milk, lactic acid bacteria can also produce a variety of vitamins necessary for human nutrition, such as VB1, VB2, VB6, VB12, etc., to meet human nutrition needs.
Have the effect of losing weight
And now people pay attention to physical health and pursue body shape. Yogurt also has a certain role in reducing weight and promoting digestion.
Part IV: Nutritional Analysis of Yogurt
As a processed product of fresh milk, the nutritional value of yogurt is no less than that of milk.
Yogurt can promote the secretion of digestive juice and increase gastric acid, so it can enhance people's digestive ability and promote appetite.
Lactic acid in yogurt can not only change the weak acidic substances in the intestine into weak alkalinity, but also produce antibacterial substances, which has a health care effect on the human body.
According to Mexican nutrition experts, regular drinking of yogurt can prevent cancer and anemia, improve psoriasis and alleviate malnutrition in children.
When making yogurt, some lactic acid bacteria can synthesize vitamin C and increase the content of vitamin C.
During pregnancy, yogurt not only provides necessary energy, but also provides vitamins, folic acid and phosphoric acid; In women's menopause, it can also inhibit osteoporosis caused by calcium deficiency; In old age, eating yogurt every day can correct the nutritional deficiency caused by partial eating.
Yogurt can inhibit the growth of intestinal spoilage bacteria, also contain active substances that can inhibit the synthesis of cholesterol reductase in the body, stimulate the immune system of the body, mobilize the positive factors of the body, and effectively resist cancer. Therefore, regular consumption of yogurt can increase nutrition, prevent arteriosclerosis, coronary heart disease and cancer, and reduce cholesterol.
Although yogurt has high nutritional value, we should drink it rationally, pay attention to the time and quantity of drinking, and remember not to drink it on an empty stomach. Drinking too much yogurt will lead to excessive gastric acid, affect the secretion of gastric mucosa and digestive enzymes, and reduce appetite. Yogurt cannot be used to replace the normal three meals a day, which will lead to unbalanced nutrition and affect the healthy development of the body.
Part V : Production of Yogurt
Yogurt goes through seven fundamental steps or stages before it becomes a finished quality product for consumption. Consequently, it undergoes the following stages:
General yogurt processing process: fresh milk storage - filtration - preheating - homogenization - sterilization - fermentation - filling (packaging)
Fresh milk refrigeration: the customer puts the fresh milk source into the milk storage refrigeration tank for cooling and then stores it to ensure that the fresh milk remains fresh and does not deteriorate.
Filter: fresh milk enters the filter through the pipeline to filter the impurities in the milk, so as to reduce the processing procedures after the impurities enter and improve the quality of yogurt.
Preheating : put the fresh milk into the preheating tank, preheat and heat the fresh milk to make it adapt to the temperature of the later homogenization process. Generally, the temperature of fresh milk is raised to 40-60 ℃. In this processing step, customers can adjust the temperature according to their own needs.
Homogenize: add the fresh milk preheated to a certain temperature into the homogenizer, and the fresh milk will be homogenized to break the fat balls in the fresh milk into small particles, so as to prevent the fat accumulation and floating of the fresh milk, so as to ensure that the yogurt taste is more delicate, the color is more white, improve the quality of yogurt, and improve people's digestion and absorption of dairy products.
Sterilization : put the homogenized fresh milk into the sterilization tank, and sterilize the fresh milk through pasteurization method, so as to improve the safety of food and extend the shelf life of yogurt. The company puts homogenization of fresh milk on the first step of fresh milk sterilization, with the purpose of reducing bacteria in fresh milk before entering the fermentation tank and improving food safety. Generally, the temperature is 60-90 ℃, and customers can adjust the temperature according to their own needs.
Fermentation: place the sterilized fresh milk in the fermentation tank and add fermentation bacteria for fermentation. The fermentation tank of our company contains interlayer, from which cold water is injected, so that the sterilized fresh milk is reduced to a certain temperature before fermentation, so as to reach the temperature required for fermentation. The fermentation time is generally eight hours, and the general temperature is 40-90 ℃. Customers can adjust the temperature according to their own needs.
Filling : we can recommend some suitable filling machines and packaging machines to customers according to their needs.
Through the above basic operation steps, yogurt production can be completed. In addition, some exquisite packaging and unique labels can also be used to enhance the popularity of yogurt, which can be welcomed and loved by more people, so as to enhance the value of goods.
Part VI: Yogurt Making Machine
In the yogurt production line, certain mechanical equipment is needed to complete, so as to improve the production efficiency of yogurt.
In the process of yogurt production, what mechanical equipment is generally needed?
Generally, it includes a series of basic mechanical equipment, such as refrigeration tank, filter, preheating tank, homogenizer, sterilization tank, fermentation tank, filling machine, etc.
Our company has perfect equipment production technology, and the mechanical equipment required in the yogurt production process. Our company has the production equipment in kind.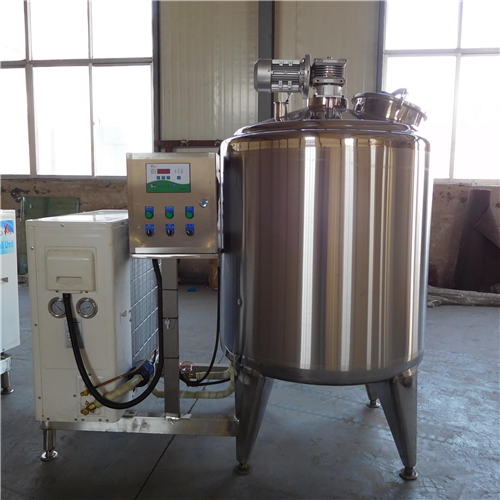 Refrigeration tank: refrigeration tank is temporarily stored to ensure that fresh milk will not deteriorate.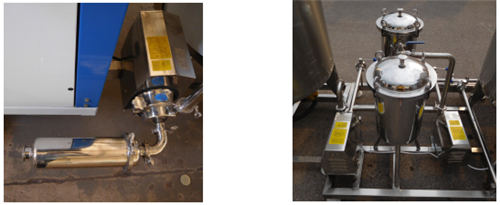 Filter: filter the impurities in milk by entering the filter, so as to reduce the processing procedures after impurities enter. The company has single filter and double filter, which can be selected according to the output and the needs of customers.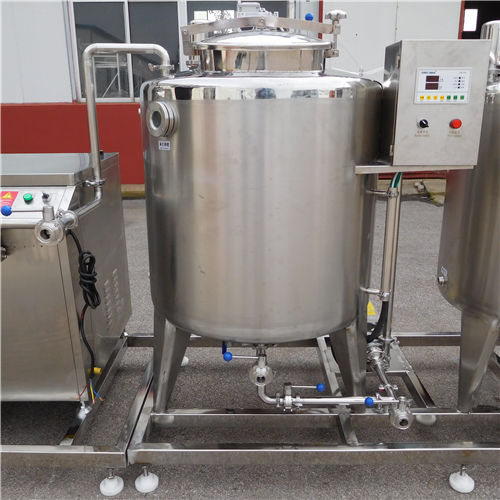 Preheating tank: put the fresh milk into the preheating tank, preheat and heat the fresh milk to make it adapt to the temperature of the later homogenization process. Customers can adjust the temperature according to their own needs.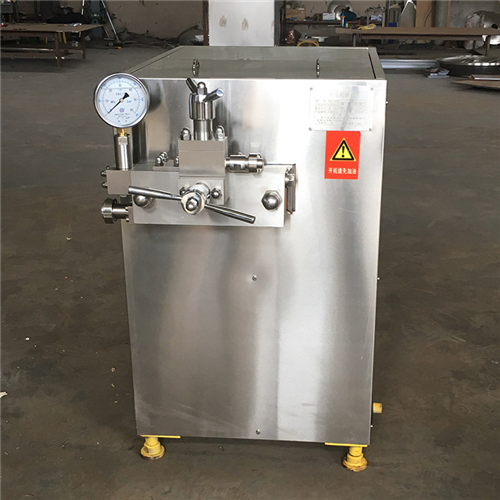 Homogenizer: fresh milk breaks the fat balls in fresh milk into small particles through homogenization, so as to ensure that the taste of yogurt is more delicate and improve the quality of yogurt.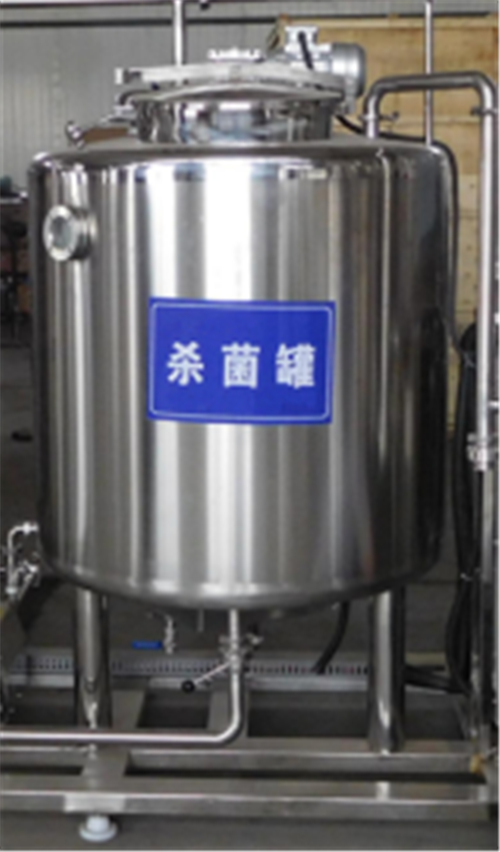 Sterilization tank: sterilize the homogenized fresh milk through pasteurization method, improve the safety of food and extend the shelf life of yogurt. Customers can adjust the temperature according to their own needs.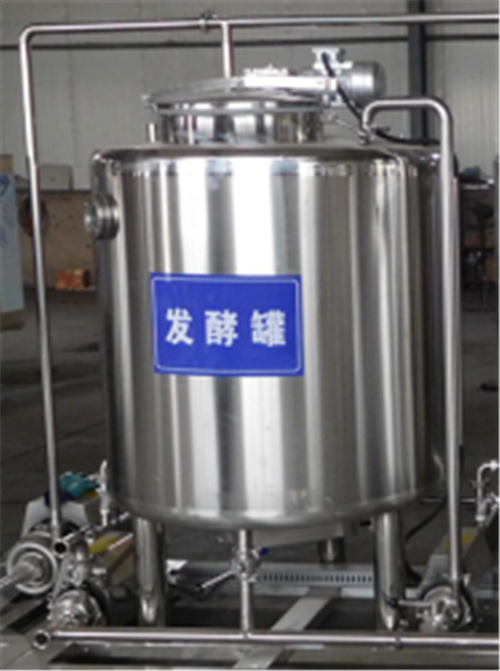 Fermentation tank: fresh milk after sterilization is placed in the fermentation tank and fermented by adding fermentation bacteria. Customers can adjust the temperature according to their own needs.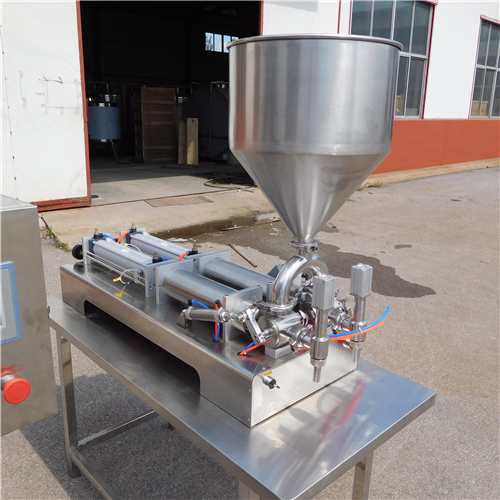 Filling machine: our company has semi-automatic filling machine, yogurt filling and capping machine and other filling equipment. Customers can choose the appropriate equipment according to their own needs and budget.
Part VII: other equipment
In addition to some basic equipment, is there any mechanical equipment to improve the quality of goods?
In addition to these basic equipment, we also provide some other equipment for customers to choose, so as to enhance the value of goods.
Packaging machine: some exquisite packaging can improve the appearance of yogurt packaging and increase customers' desire to buy.
Labeling machine: Some unique labels can make customers have a deeper impression on the yogurt.
Part VIII: Scope of Application of Equipment
This equipment is suitable for dairy production sites such as all kinds of pastures, central kitchens, small and medium-sized workshops, school canteens, dairy processing plants and processing centers.
Part IX: Equipment use
The operation of yogurt production equipment is simple and clear. Our staff will send you some relevant operation pictures and videos so that you can get familiar with the use of each equipment as soon as possible, so as to improve work efficiency. Each process has unique equipment performance. Our company optimizes the scheme according to the different requirements of customers, and can customize the equipment. A set of equipment with excellent quality and workmanship can be used for more than ten years, with low failure rate and quality assurance. You don't need to install it yourself. We deliver it to your door after installation, and the after-sales service is in place. It is the best choice for yogurt making machinery and equipment.
Contact Us
Caizhi Mingzuo Building, No.3 Dongfeng Road, Zhengzhou China
TEL: +86-371-86231703
Fax:86-371-86235218
E-mail : [email protected]
Follow us
Select the products which you are intrested,and then submit your info below torecerve our next update.
which one are you most interested in?