What equipment do you need to prepare to open a bakery?
When it comes to bread, everyone is no stranger. This kind of food is very popular with consumers. We all know that this kind of product has a wide audience, such as children and adults. Since bread is so popular, what equipment should be prepared to open a bakery?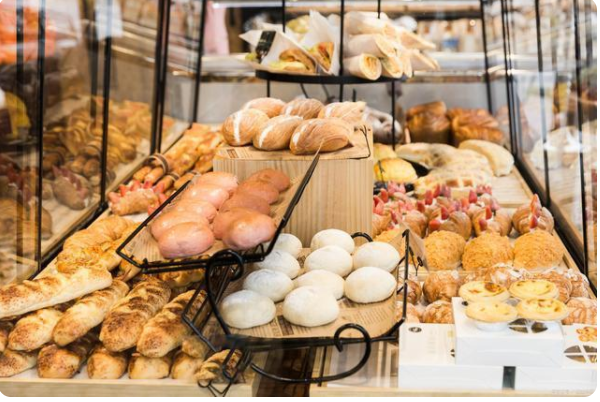 The main equipment for making bread includes: oven, mixer, mixer, butter machine, egg beater, fresh milk machine, toast shaping machine, dough ball divider and rounder machine, flat stove, stainless steel pot, fermentation box, dough mixer, kitchen refrigeration workbench, water heater, cake rack, measuring cylinder, measuring cup, trolley, bread slicer, etc.
Freezer: there are many raw materials, semi-finished products need to be refrigerated or frozen, which is also essential. Flash network suggests that investors can determine the specifications according to their own needs.
The bread display cabinet is also very important. If the oven and noodle machine are the protagonist of the back kitchen of the bakery, the bread display cabinet is the protagonist of the front hall of the bakery. The bread will be displayed in the display cabinet. A good display cabinet will give consumers a better display effect and stimulate consumers' desire to buy.
Contact Us
Caizhi Mingzuo Building, No.3 Dongfeng Road, Zhengzhou China
TEL: +86-371-86231703
Fax:86-371-86235218
E-mail : [email protected]
Follow us
Select the products which you are intrested,and then submit your info below torecerve our next update.
which one are you most interested in?